PUBLIC HEALTH /COMMUNITY DENTISTRY
Braces for Smile – Why & How Braces By Nuha PT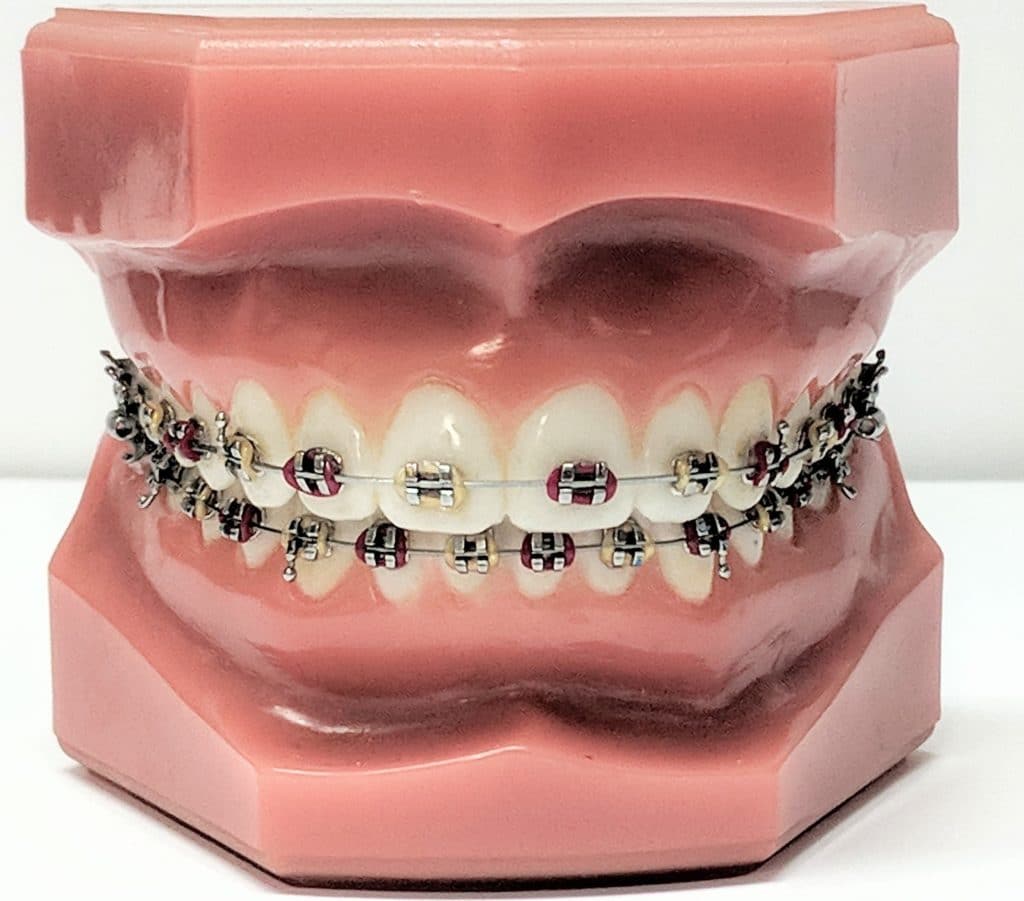 Its so much pleasing to see someone smile. And its pity to see someone hold back their smile. We all might have noticed atleast one person like that in our life right?! Who hesitate to smile because they feel awkward about themselves and their appearance,  more specifically may be about their teeth, and such people, they lack  confidence to smile or laugh in public. Even though confidence have nothing to do with one's appearance who wouldn't wish, if they could get better looks and thus more confidence. And fortunately the science, precisely dentistry have evolved to satisfy such ones.
Braces are not completely new to dentistry, as, a similar method had been employed since the time of Hippocrates and Aristotle around 400 BC. Evidence shows the use of catgut and metal bands since then. From then for a long time no significant progress happened until in 18th and 19th century,  when orthodontics really began to develop. Pierre Fauchard, known as the  father of modern dentistry, in 1728, mentioned about methods of straightening teeth in his book "The surgeon Dentist". He also invented device called as "Bandeau" that could expand palate. This device was then perfected by Louis Bourdet, who was the first one to suggest extraction of premolars to correct crowding and improve jaw growth. Later in mid 19th century orthodontics as a specialty came into existence. New advances were brought by many scientists that includes, introduction of wire crib by Delabarre in 1819 gum elastics by Maynard in 1843. Other significant contributions were by  Norman William Kingsley, to write first article on orthodontics in 1880 and Edward Angle to bring the first classification on malocclusion in 20th century,which is being still in use.
Introduction of Nitinol into orthodontics by Dr George Andreasen in 1979, had also been of utmost advantageous.
Had been evolved this much, braces are presently used to close spaces between teeth, and various malocclusions like crowding, deepbites, openbite etc. Principal mechanism behind accomplishing those results is the application of force and pressure by which bone remodelling takes place.That is, basically the bone resorbs in area of tooth movement and bone deposit at the desired final position of tooth. Along with this periodontal ligament stretches on side and compresses on the other side.

The 4 basic components of braces are brackets, bonding material, arch wire and ligature elastics. Brackets are either directly bonded to teeth using adhesive cements or they are attached to bands placed on teeth. Arch wires being the actice component, deliver the force, are then threaded between brackets. The arch wire is secured to brackets by ligature wires. This arch wires are frequently tightened at intervals of 3 to 6 weeks. And the total duration of treatment can usually vary from 6 months to 2 and half years, which depends on the complexity and type of malocclusion. Not all the braces have the same way of treatment. Some patients might require extraction or orthognathic surgery or palatal expansion as an adjunct. In children some may require orthopedic appliance along with braces.

After completion of the treatment , the anticipated problems are relapse, gingivitis, and root resorption with varying chances of occurence. Among which relapse has got highest chance and thus every treatment is followed by a retention period for about 6 months and more. The common retainer is Hawley s retainer and others include bonded retainers, invisaligner etc. Gingivitis is possibly because of plaque accumulation and difficulty in access to clean them. Root resorption of extreme significance is a rare complication.
Nevertheless of the above complications, the braces are fruitful to patients on a long run. A scientific solution to smile even better and beautiful.